Filamentation (or filamentary structure) is often seen in plasmas. It is created because plasma contains free electrons, making it highly electrically conductive — even more than metals, and even in tenuous cosmic plasmas. As charged particles readily move in a plasma, a ring of magnetic field forms around the current that can pinch it into filamentary current strands (ie. pinched filaments).[2]
Filamentary currents may also be formed alongside double layers (which further accelerate charge particles), and if the resulting electrons approach relativistic velocities (ie. the speed of light) and if they encounter a magnetic field, they will spiral and emit synchrotron radiation that includes radio, optical (ie. light), x-rays, and gamma rays. Filamentation may also cause chemical separation of elements through Marklund convection.
The magnetic fields generated by parallel filaments may cause them to bunch together, though if the currents are flowing in opposite direction, the filaments will repel one another.
Plasma filaments are also called Birkeland currents, "field aligned currents", "plasma rope", "plasma cables", "flux ropes, "current constrictions", and "plasma rays".
Hannes Alfvén argued that the spontaneous formation of current filaments is a fundamental feature of magnetized plasmas in the laboratory as well as in space.[3]
Filaments in cosmic plasma
Plasma filaments are seen in:
The aurora, forming curtains of filaments (ie, current sheets)
The ionosphere of Venus, (once referred to as "stringy things")
The Sun, as prominences, spicules, coronal streamers, polar plumes, etc, [4]
Cometary tails
The Interstellar Medium
In nebulae (ie interstellar clouds),[5]
On Jupiter's moon, Io.[6]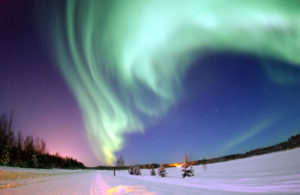 Footnotes
References